Complete Consulting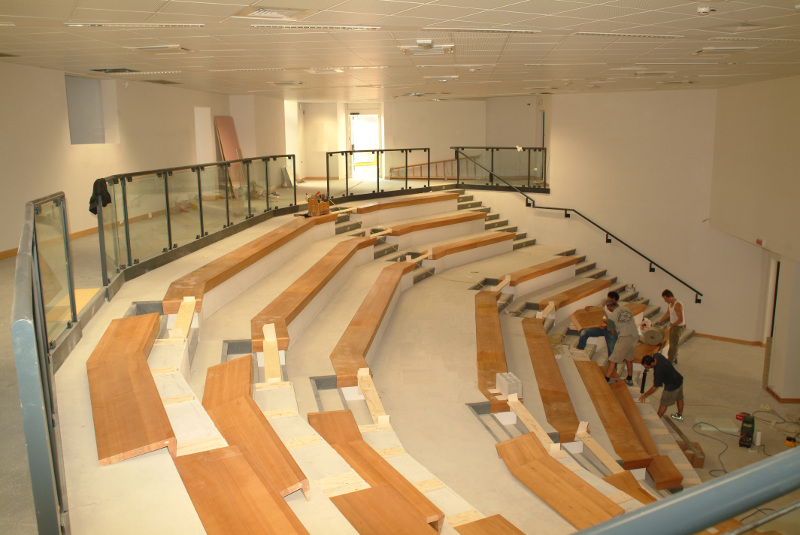 We know that the main desire of every Client is simple: a turnkey guarantee that what they buy is made to perfection and guaranteed for life.
Both to commissioners and customers, we offer the advantages of our services as a unique highly-specialized reference for the entire project and its completion on site.
By transforming and shaping together steels, stainless steel, glass, aluminium, and composites, we can manufacture the following products in an extremely wide range of colors, coatings, forms:
METAL STRUCTURES AND FRAMEWORKS
STEEL AND GLASS CONSTRUCTIONS
SPECIAL CLADDING FOR BUILDINGS
CURTAIN WALLS AND WINDOW GLAZING
CUSTOM WINDOWS AND DOORS ALSO OF LARGE SIZES
DESIGN STAIRCASES AND SAFETY STAIRWAYS
INDUSTRIAL SECTIONAL DOORS
AUTOMATIC DOORS AND FIRE DOORS
GLASS ENTRANCES ALSO WITH REVOLVING DOORS
ROOFING, GLAZED ROOFS, AND SHELTERS
We learned to create products that harmonize and enhance their functional aspects about aesthetic and elegance, bolstered by the characteristics of solidity, durability, and ease of maintenance and cleaning.
Amongst the contemporary challenges we embrace, the focus is on high energy efficiency and compliance with the highest standards that nowadays represent a leading priority also for unconventional constructions.
Engineering consulting and process management
To very profitably implement an activity such as a pellet production plant, it is essential to have at your disposal the most professional consulting services aimed to provide the right solution to all those problems related to the factors which affect massively quality and quantity of the production outputs and which may turn out to be a source of bad surprises and headaches.
ZEPI TECNOLOGIE services are studied to satisfy our customers with complete, turnkey, guaranteed solutions, including any machinery supplied although not directly produced by us, such as the debarking phase, the chipping stage, the dehydration section, and the end-of-line with automation for packaging and palletization.
All that is the core of a comprehensive service, which includes the stages of process planning and engineering. Therefore it is vital already from the outset to rely on a very clear vision of the deployment phase and the plant management needs. Also, the subsequent scheduled maintenance plan must include in the most clear way any likely interventions and spare-parts required, in order to realise an easily workable and profitable project based from the very beginning on a strong business plan.
Business plans and Investement amortisation consulting
To obtain a complete, easily workable, and profitable project, the most accurate definition of the Business Plan is the essential factor from the beginning.
That must be adjusted specifically on the requirements of the location area, where the installation will be implemented as it will impact directly on all transportation, energy, and labor costs. The project shall also include specific plans for investment amortization.
ZEPI TECNOLOGIE can provide the necessary advising for the definition of the Business Plan through a real assessment of the actual market conditions, for you to achieve the highest ROI's of your projects.
Providing the most accurate analysis, involving all critical success factors and key financial aspects, are mandatory for the definition of the targets to be achieved (with our two decades of experience, we may fully assist you also on tax issues or matters related to investment regulations and laws in foreign countries, where we have already operated).
Moreover, thanks to our experience as ZEPI TECNOLOGIE, we may support our Clients on all commercial aspects that are most relevant to the sale conditions and requirements for our Customers' future pelletized produce, which is one of the most sensitive stage of all whole business planning.